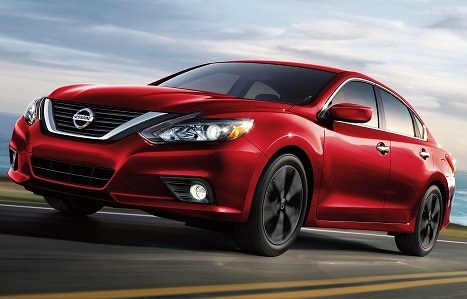 Find New Nissan Car Deals Near Hazelwood, MO
If you're having a hard time finding a new deal on a new Nissan car models near Hazelwood, you've come to the right place. Our local Nissan dealership, located just minutes away from Music  Park, has  built a reputation for offering great prices on great cars. We offer incredible deals on all of your favorite Nissan  models, including the new  Nissan Maxima, Altima, Versa, Sentra, 370Z, and Leaf. Believe it or not, we also offer extraordinary Hazelwood Nissan deals on all of your favorite model trims.From sports cars, to midsize sedans, to compact sedans, to subcompact sedans, we have it all. Since the beginning, we have  taken pride in being able to deliver incredible affordable deals on new Nissan car models. And we continue this tradition with a whole new generation of excellent high quality automobiles. Don't miss your chance to get your hands on the best new car price for you. Come visit our local Nissan dealership near Hazelwood, and see if we can help save big on your next car purchase.
If you don't want to wait, fill out the free online form above. Instantly get your exclusive new Nissan Hazelwood price quote, today. Don't worry about any hassles or obligations. This opportunity is absolutely free. All you have to do is take advantage of it before it's to late.  Don't wait another minute!

Fill out the free online form above.