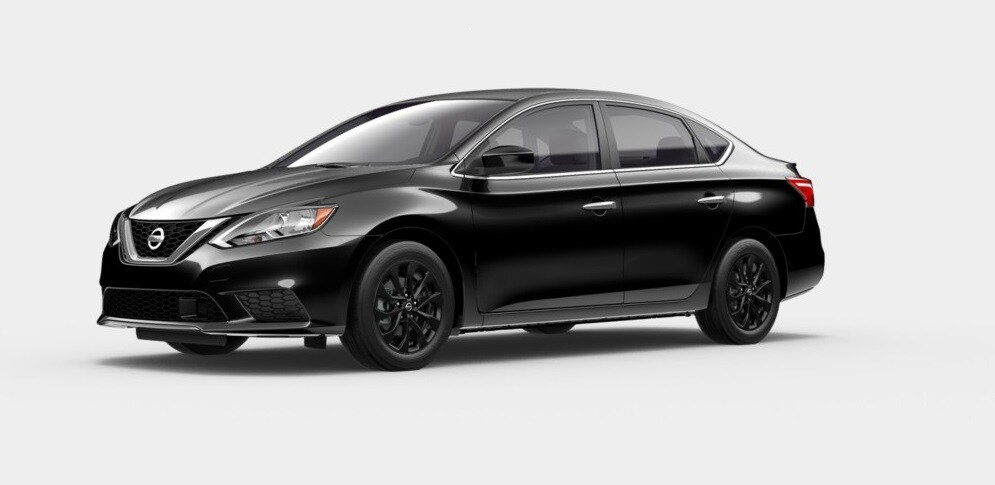 Find New Nissan Sentra S Midnight Style   For Sale Near St. Louis

Meet the new St. Louis Nissan Sentra S Style Xtronic CVT Compact Sedan. This fiery new Nissan model steals the spotlight with Exclusive Midnight Edition Black 16" alloy wheels, an upgraded black rear spoiler,and harmonic black outside mirrors. Covered in black on black lightweight metal, this car looks great in the daytime and the night. Enhanced with aggressively designed radiant LED head lights, and dazzling taillights, this car  leads the way to a brighter future. 
At first glance, this car pulls you in with chrome accent door handles, sweeping shoulders and it's signature chrome  grill. Complimented with Active Shutter grilles, and bold magnetic lines, this vehicle has a powerful aerodynamic design that cuts through the wind. The 2018 Nissan Sentra S Midnight Style  compact sedan drives attention at every corner. 
Come find out why so many people are racing to get their hands on this Nissan model. Visit our local St. Louis Nissan dealership today and experience this vehicle first-hand. We are located 10964 Page Ave, St. Louis, MO 63132. Don't  miss your chance to experience this automobile. 
But before we get ahead of ourselves, we think it's important for you to know what this car can do for you. Check out our  exclusive Nissan Sentra S Midnight Style Compact Sedan review below. Once your done, come  put this vehicle to the test.

Are you ready? Let's get started!