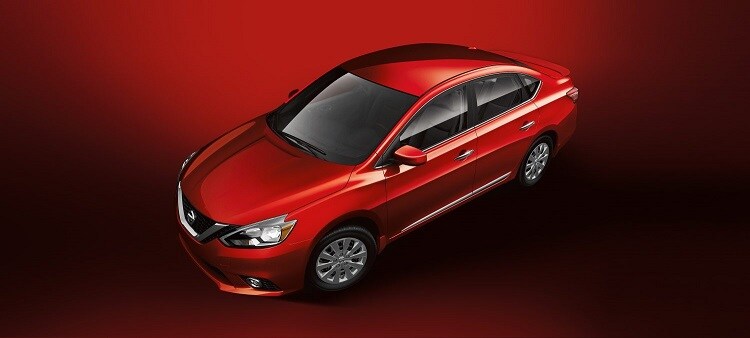 We Offer Nissan Sentra SR For Sale Near St. Louis


Welcome to the home of the new 2019 Nissan Sentra SR serving St. Louis, St. Charles, Hazelwood, and surrounding areas. Redesigned with a remarkably stunning unparalleled design,this vehicle  is pushing the standards  for compact sedans. Inspired by years of refinement, this vehicle has been intuitively designed to elevate your style. All the while, enhance your driving experience. From inside out, it's obvious this is not your typical compact sedan. While this car might look small on the outside, this car is fill with endless opportunities. From irresistible comfort, to exciting fuel efficient performance, this car has it all. And, it  revolutionizes the world of compact sedans with all new features and technology. Once you get in this car, you're never going to want to get out of it.  Come step inside of a new St. Louis Nissan Sentra and rediscover what it feels like to travel comfortable. Visit our local Nissan dealership near you and schedule your free test drive. We are located just minutes away from the Gateway Arch and seconds away from the City Museum at 10964 Page Avenue, St.Louis, MO 63132. We look forward to helping everyone in St. Louis, St. Charles , and Hazelwood, get their hands on this amazing new Nissan model.


If you want to schedule your free test drive today, fill out the free online form above. Once you complete the form you will instantly receive an exclusive Nissan Sentra SR St. Louis price quote. But, you must hurry! The time is ticking. And we don't want you to miss your chance to get your hands on the best car for you. So, what are you waiting for. Act now

If you still want to learn more about this vehicle, check out our new Nissan Sentra SR Review below.