Right Partner. 
Right Product. 
Right Price.
Call today to take the first step in your new journey to better credit.
We Believe Everyone Deserves A Second Chance
Having credit problems shouldn't prevent you from getting into reliable, affordable transportation. Our goal at Napleton St. Louis Nissan in St. Louis, MO, is to get you into the vehicle you love. At Napleton Nissan, you are more than a credit score. 

Do you have less than perfect credit?
If you're dealing with any of these issues, Napleton St. Louis Nissan can help. We can also help get you started on the right path if you are just starting out and need to establish a good payment history.
We are confident that whether you are looking to get reliable transportation or trade up, we are here to help.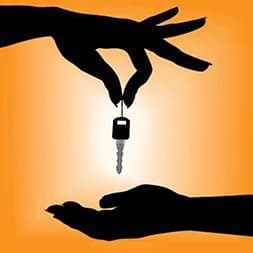 Questions & Answers
Q:         I really don't want to drive all the way there. Can't we just do this over the phone or online?
A:         Not really. The last thing you want is people pulling your credit repeatedly. A good approval is based on more than just your credit score. It is based on overall budget as well as many other factors. We want to let the lenders know you are more than just your score. We want lenders to know you are more than your past. We need the right car to set you up for success: affordable payments, safe and dependable transportation, and good insurance classification.
Q:         What is the right car?
A:         Cars are depreciating assets. The right car is one that is a later (more recent) model year, has lower miles, and warranty protection.
Q:         How much money do I have to make to qualify?
A:         Generally, lenders require $2,000 per month GROSS income or $2,500 for joint applications…but there are exceptions from time to time.
Q:         How much am I approved for?
A:         I wish there was an easy answer. Most lenders don't approve a hard amount, they approve a percentage. This simply means that they won't allow you to pay $20,000 for a car that is only worth $10,000. This system protects you, the consumer.
Q:         You're a Nissan dealer. What if I don't want a Nissan?
A:         The car is the easy part! We can go buy ANY car that you want. The loan is the most important first step. Keep in mind, it is always our goal to find the best vehicle for your particular situation. Any car can be had, but may need cash down to make the loan work.
Although there are no guarantees in life, we promise to put the full strength of our team into your success.
Napleton can get a great deal, for you, the consumer, because we combine the buying power of over a 70 dealership automotive group with the family values that we were founded on in 1931. Our business isn't just selling cars, our business is finding solutions to everyday problems. Before you make any decisions, you need to know exactly where you stand. We are on a mission to change the world by helping customers get the vehicle they want and deserve. 

This Gives You:
Great service
Surrender valet
Complimentary car washes
An open and transparent sales process
Multiple lenders for every scenario
We Want You To Be Our Next Success Story!
FAQ -
Can I Get A Pre-Approved Car Loan Online With Bad Credit

            Yes. You can get a pre-approved car loan online with bad credit.Getting a pre-approved auto loan can increase your chances of getting approved for an auto loan. Bad Credit Auto Loan pre-approvals also help you save time at the dealership.