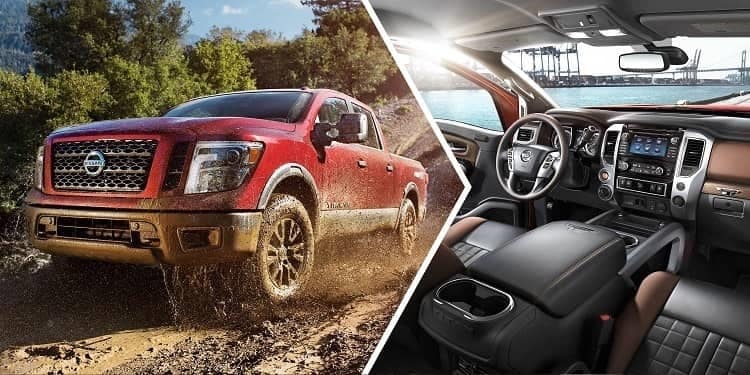 Where Can I Buy A New 2018 Nissan Titan
If you're looking for the best place to buy a new 2018 Nissan Titan for sale near St. Louis, you've come to the right place. At our local St. Louis Nissan Dealership serving- St. Louis, St. Charles, Hazelton, and surrounding areas, we make it easy to buy or lease a new Nissan Titan. With great Nissan incentives, and exclusive Titan deals, we're certain we can help you find the  best pickup truck price for you. There's no limit to what we have to offer our online car buyers. Whether you're looking for a new Nissan Titan Single Cab, King Cab, or Crew Cab, we have just what you're looking for.  If that's not enough, we also have the new 2018 Nissan Titan S, SV, SV Midnight Edition, Pro 4X, SL, SL Midnight Edition, and the Platinum Reserve? Give your hustle the muscle you need to get the job done. Come find the best pickup truck for you today at our local  St. Louis Nissan dealership near you. Fill out the free online form above and schedule your free test drive today.

Act now, and instantly receive an exclusive 2018 Nissan Titan price. Take advantage of this limited time offer now.

If you still want to learn more about this vehicle, check out our online car buyers guide  2018 Nissan review below.