Return To The Top
St.Louis Nissan Sentra Exterior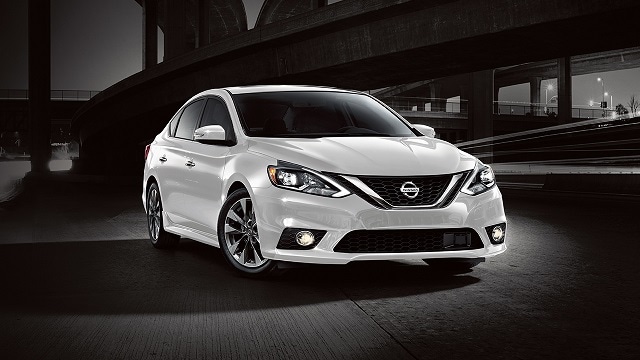 St. Louis Nissan Sentra Elevates Your Style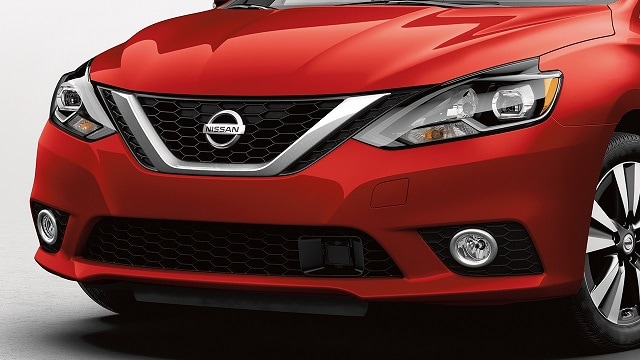 Nissan Sentra Exterior
Let's be honest: A lot of companies make cars. But, when it comes down to compact sedans, the new Nissan Sentra is  in a class of it's own. For years, drivers have associated compact cars with the word  small. But this incredible Nissan model is one of the biggest things  to hit  St. Charles.
Standing out with a body length of 182.1 inches,  a wing-span of 69.3-inches, a height of 58.9-inchs, and a wheel-base of 106.3 inches, this vehicle goes great lengths to please everyone.

Combined with attention grabbing design, this vehicle has been refined to  elevate your standards. Plus it rewards drivers with a full range of exterior functions. Starting with a sleek sporty design, this vehicle uses aerodynamic technology to move with the wind. Followed by an aggressive crosshair grille, a cascading shutter grille, and  sport-tuned rear spoiler, this vehicle pulls you forward. Supplemented with halogen headlights, intelligent auto headlight,  and dual power outside mirrors, this vehicle gives puts all of your fantasies into motion. Finished off with 16-inch x 6.5 steel wheels, this vehicle showcases why so many people are falling in love with  it. Come see the new Nissan Sentra today at our local Nissan dealership near you.